Golf Course Weddings in Southern California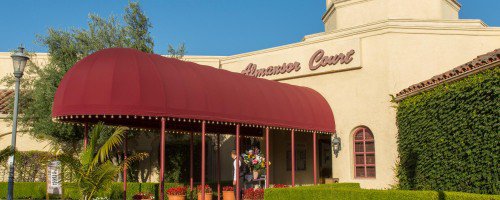 September 20, 2012
You do not have to be a fan of the game to see the benefits of a golf course wedding. In fact, the popularity of golf course weddings in Southern California continues to rise as people see just how beautiful these weddings can be.
Ready Made Backdrop
When you choose a golf course wedding in Southern California, you do not need to worry as much about figuring out a way to decorate the venue. Of course, you will still be able to add personal touches to make the space your own, but for the most part, the golf course is the backdrop.
While some other outdoor venues may require a lot of work to make the space beautiful, golf courses are typically a ready made backdrop just waiting for those few special touches from the bride.
Sweeping Views
Many golf courses provide stunning views of the greenery and surrounding landscape. Depending on where you choose to set up the wedding site, your guests may be treated to sweeping views that seem to go on for miles.
There are few outdoor venues that can provide the same expanse of perfectly manicured green lawns as can a golf course wedding. Alhambra is home to golf courses that rival the best in terms of sheer beauty. Also, the weather in Southern California makes a golf course wedding a perfect choice, no matter the time of year.
Almansor Court is one example of a wedding venue that can provide gorgeous golf course views along with great food, elegant table settings and everything else you could want in a golf course wedding.
An Expensive Choice?
Some brides do not consider a golf course wedding, because they think it would be well out of their price range. While some golf courses do charge more than some couples could afford, there are more reasonable options available.
Almansor Court offers golf course weddings in Alhambra with options to suit most wedding budgets. Their lakeside gazebo weddings can accommodate parties of most any size from 30 guests up to 600 guests. The view from the gazebo is a perfectly manicured golf course that makes a gorgeous backdrop not only for the ceremony and reception, but for the wedding photos as well.
This Alahambra golf course wedding venue has an extensive list of menu items from which you can create your perfect reception. There are affordable wedding packages available. Some include everything from open bar, chocolates at every table, wine with dinner and hors d'oeuvres. All of the wedding packages include a champagne toast, three course meal and much more.
It is hard to match a golf course wedding in terms of beauty and elegance. Let one of the most beautiful wedding venues in Alhambra help make your dreams for your big day come true.