Spring Bridal Show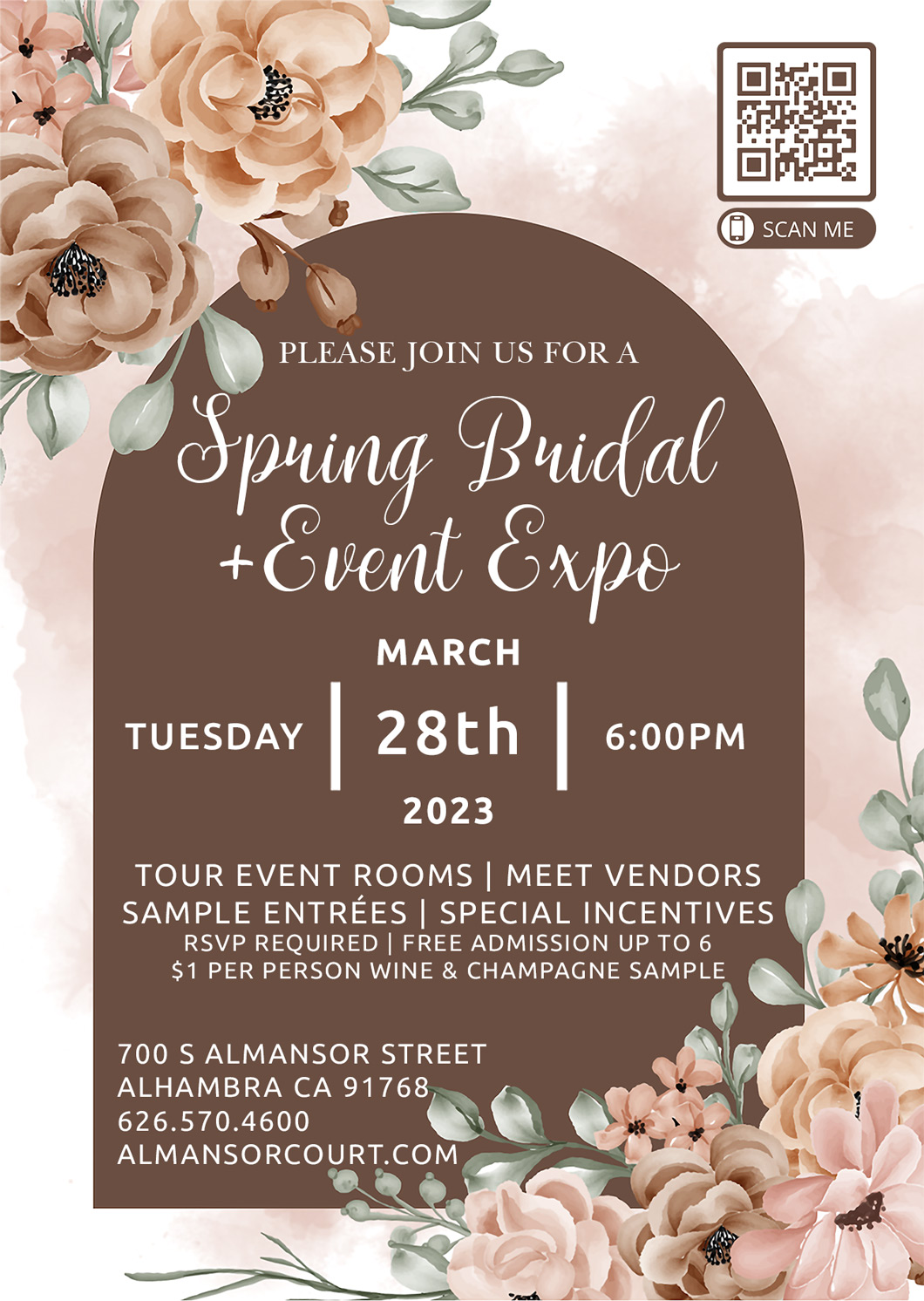 Featuring samples of our banquet offerings, tours of our facility, and your questions answered from our professional catering staff – this year's Spring Bridal Show is the perfect time to find out more about Almansor Court.
Click Here to Reserve Your Spot at the Bridal Show – It's Free!
Click Here to See Our 2023 Special Event & Wedding Menu
---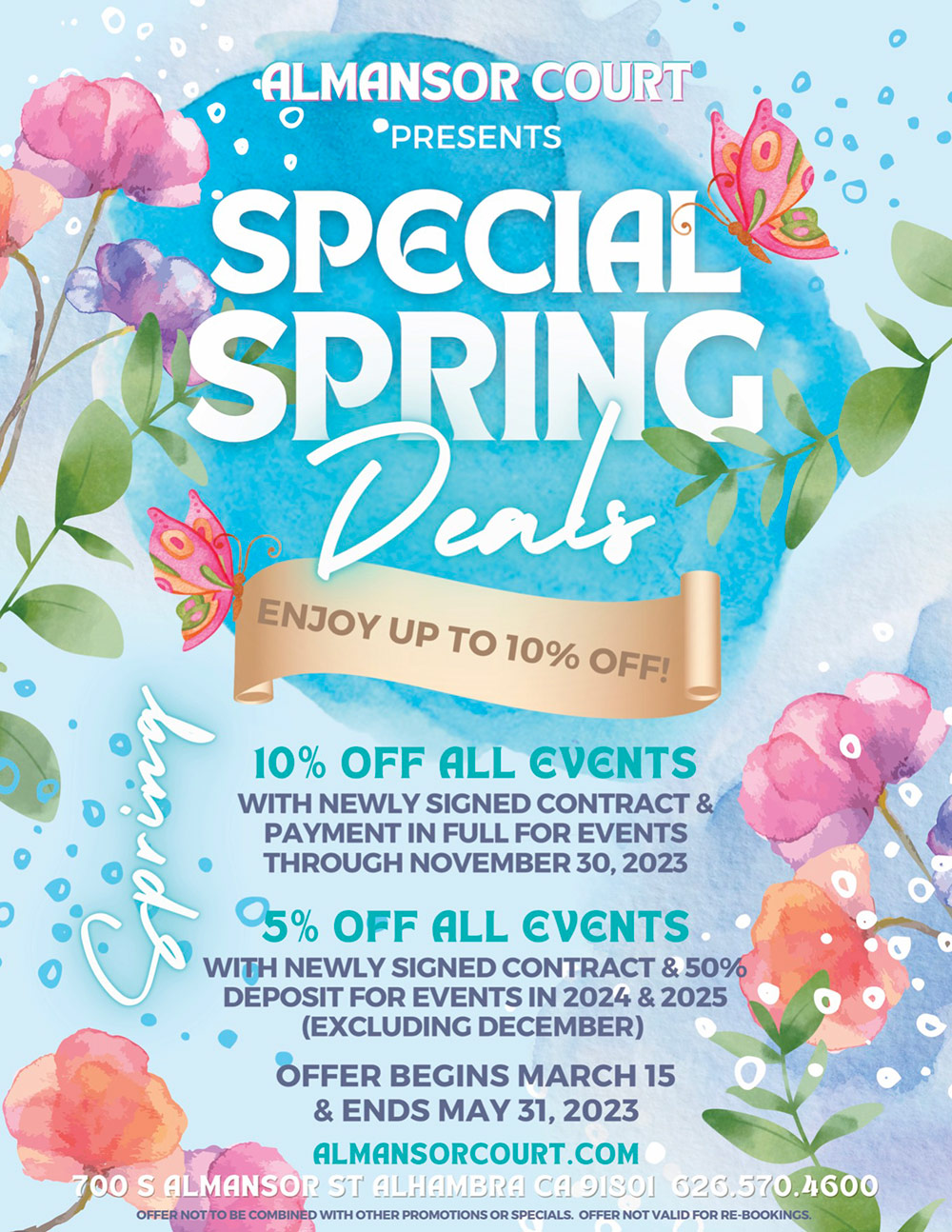 Enjoy our only special booking incentive of 2023 NOW at Almansor Court with up to 10% off your event! Reach out to our Sales Associates today or call us at 626-570-4600. Special incentive for events booked through all the way through 2025. Our best deal ever!
Offer begins with newly signed contracts on March 15, 2023 and ends with newly signed contracts on May 31, 2023.