Event Rooms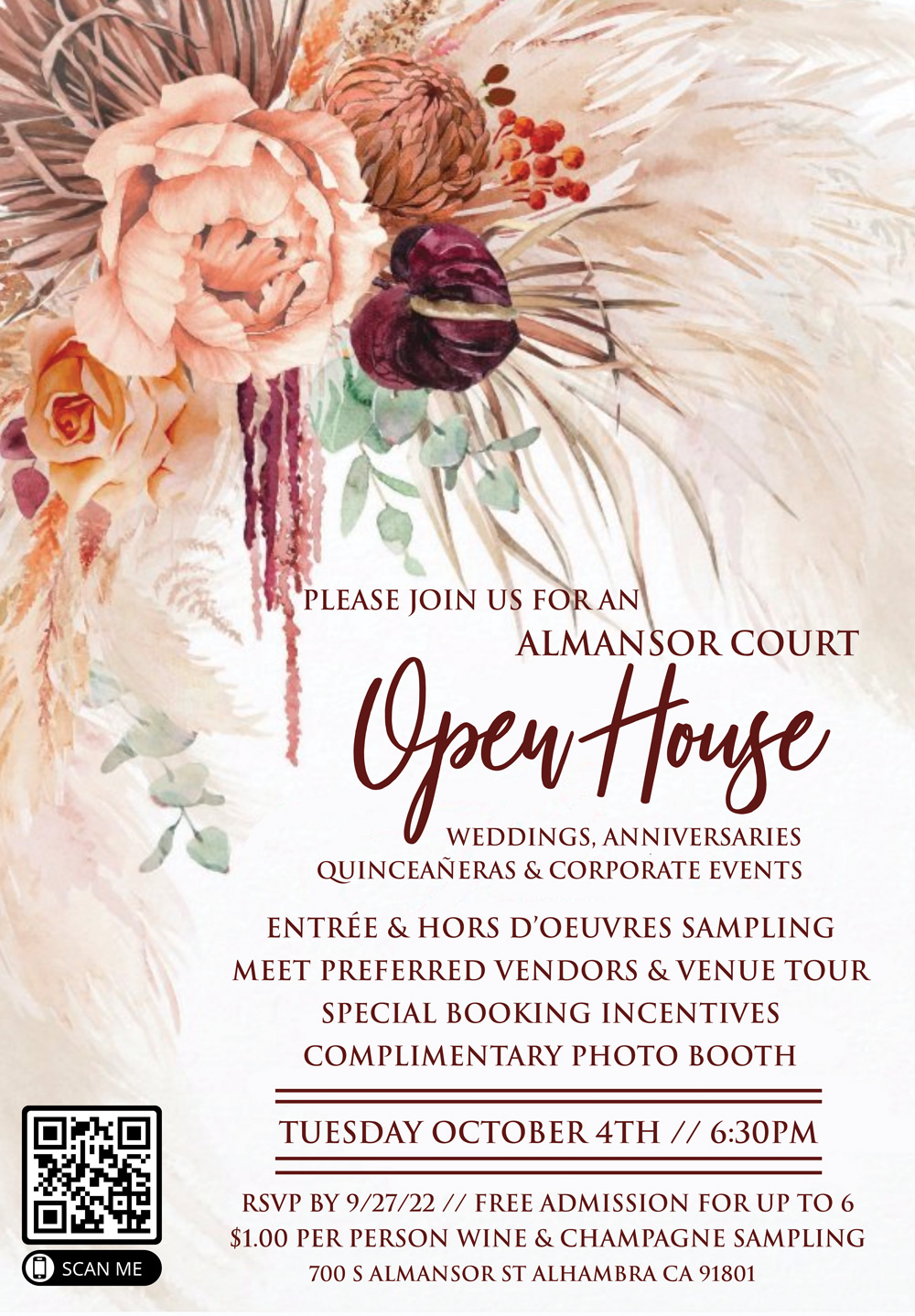 ---

Click Here to View in Full Screen
Greenhouse
Featuring a full panoramic view facing the golf course, the Greenhouse Room is a distinct banquet room featuring seating for up to 80 guests. The unique architecture provides a great deal of natural light while the decor adds energy to any event without detracting from supplementary decorations.
---
.

Click Here to View in Full Screen
Palm Court
Featuring a built in dance floor with impressive musical and lighting capabilities, Palm Court is an upbeat banquet room featuring seating for up to 250 guests with beautiful fold-out windows that open up onto the golf course. Palm Court features a built in DJ booth and a built in fully stocked bar, combining to create a memorable ambiance.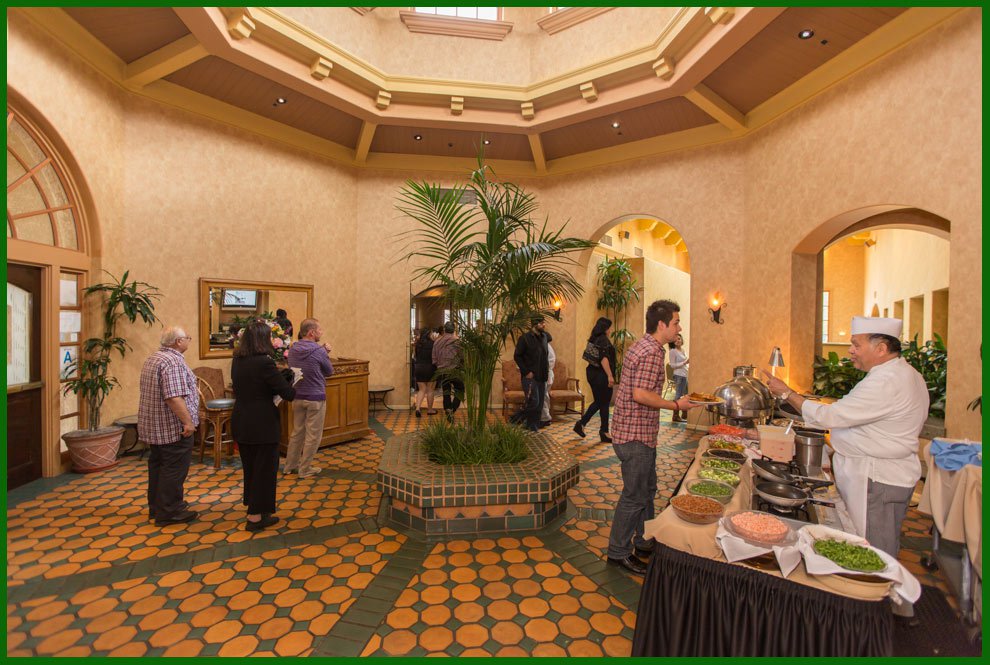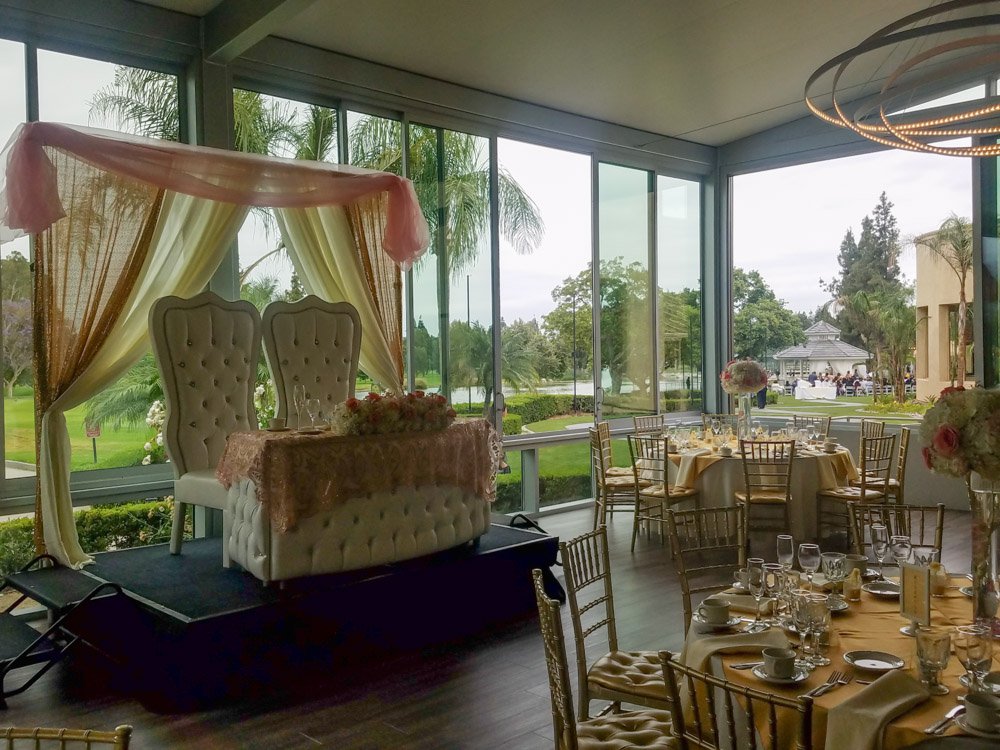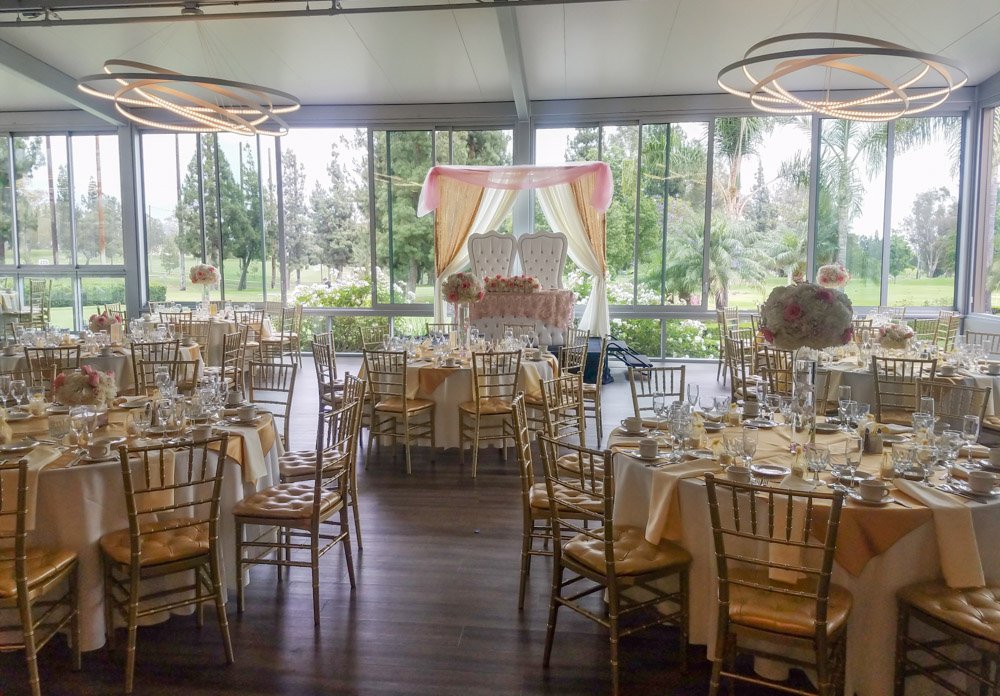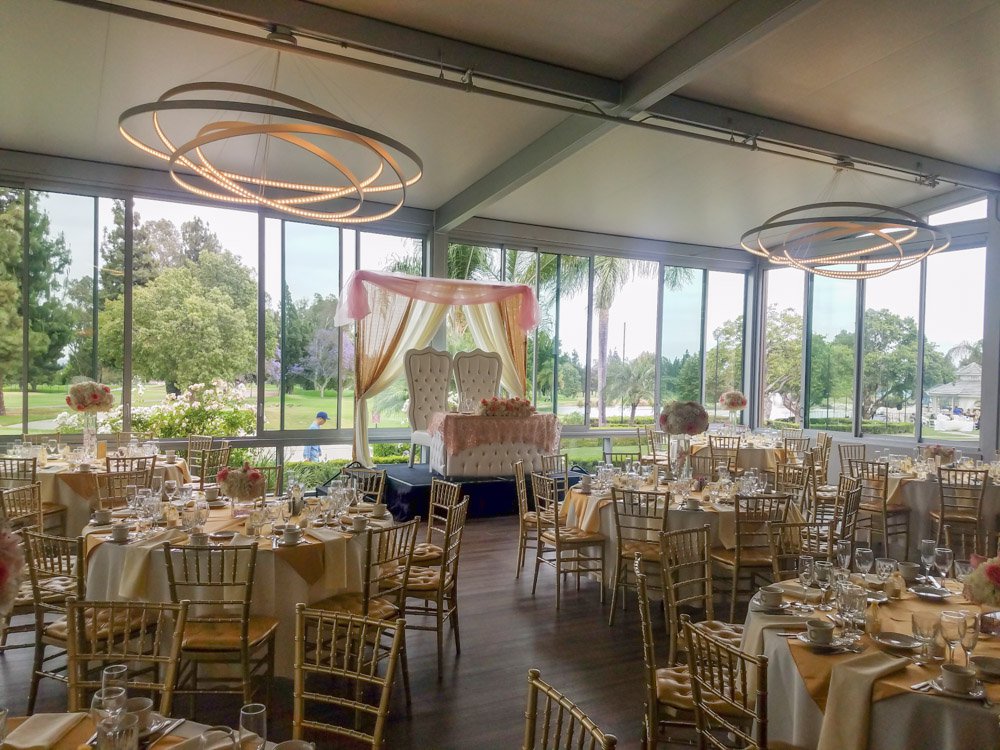 The entrance to the facility, above, leads right into the Palm Court and thus serves as an ideal gathering or meeting place for guests.

Palm Court also includes the option of using our heated outdoor patio space which can seat up to 180 guests. This is ideal when wanting to utilize Palm Court primarily for dancing and food service, and seating a majority of guests outside.
---
.

Click Here to View in Full Screen
Lakeview Room
Seating up to 400 guests with an impressive view of the golf course and lake, the Lakeview Room is a perfect venue for hosting large gatherings with a scenic touch. The panoramic view allows for a great deal of natural lighting and the accent colors create a bright, festive, and elegant room. Featuring a private outdoor entrance and restrooms, Lakeview offers an experience separate from other guests at the facility.
Due to the proximity to the lakeside gazebo and the ability to place a large dance floor in the center with picturesque views, Lakeview is a popular choice for wedding receptions.
---
.

Click Here to View in Full Screen
Almansor Ballroom
A series of four smaller rooms, Almansor Ballroom combines to seat 500 guests, making it the largest capacity room we offer. Decorated in a traditional ballroom style, Almansor Ballroom features beautiful chandelier lighting and warm, comfortable colors adding energy to any event without detracting from supplementary decorations. The Ballroom has its own hallway with private entrances and serves as a convenient pre-event and gathering space – as well as a fully stocked built-in bar.
---
.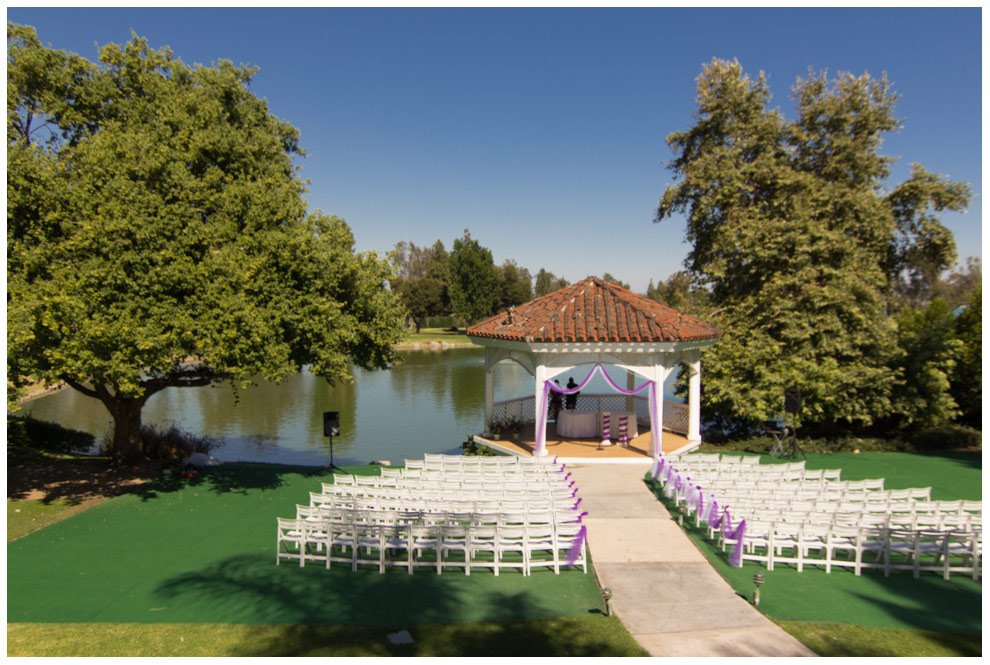 Gazebo Weddings
While there are many beautiful locations to say "I do", our Lakeside Gazebo and accompanying banquet rooms makes for a idyllic, convenient, and affordable way to gather everyone together for the big moment. Almansor Lake features a beautiful fountain and our gazebo places the bride right in the center of attention for all of the guests – not to mention a memorable outdoor location far removed from the hustle and bustle of the city. The lakeside space can accommodate up to 600 guests for a ceremony.
---
To arrange for a viewing of the rooms or for more questions, feel free to contact our Catering Department at (626) 570-4600 or email our Catering Staff below. Thank you!
Daisy Gandarilla – daisyg@almansorcourt.com