Favorite Summer Pastimes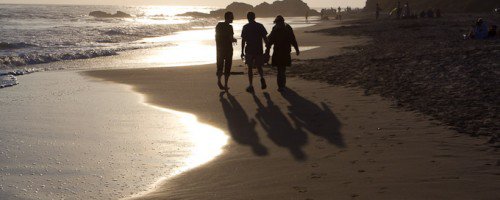 September 24, 2012
It is hard to believe that summer is almost here! In honor of what is the favorite season for many people, below is a list of a few favorite pastimes ideas. Some may already be part of your own summer traditions. Others can be wonderful new traditions in the making.
Sunday Brunch
Since school is out during the summer, it would stand to reason that the family would automatically have more time together. Of course, if you have kids, you know this is not necessarily the case. In many families, both parents work, the kid's extra-curricular activities often include summer practices and, of course, most kids have very busy social lives to manage.
Sunday Brunch is a great way to get the whole family in one spot for a meal and time to catch up on the week's activities. Why not make Sunday Brunch a regular family event?
Of course, a bit part of summertime is enjoying the sunshine and being outdoors. Sunday Brunch at Almansor Court allows you to forego the cooking duties and to enjoy a fabulous meal with amazing views of the summer sky. You don't need to travel to a fancy resort in order to enjoy a first class brunch set on a championship golf course. Just come to Almansor Court!
The Beach
For most, this one should go without saying, but it's tough to talk about summer pastimes without a mention of the beach – especially in California. Swimming, tanning, building sandcastles and scouting the perfect spot for your beach blanket are just a few things that describe this most popular summer activity.
Road Trips
Whether it's a trip that covers several states or one that is simply a day trip, road trips are a great way to make summertime memories. If you don't have one, consider renting a convertible for your journey and be sure to have plenty of upbeat, summer-themed music to sing along with on your drive.
Lazy Afternoons
For many, some of the best summer memories were made in their own backyard. You don't need a fancy swimming pool to have fun at home. Mom and dad can sit on the porch sipping a cold drink and reading the newspaper while the kids play in the sprinklers or on a Slip and Slide. Remember, sometimes the best summer pastimes are about the simple things in life.
Walks in the Park
Bring the kids, the dogs, a picnic basket and a kite and you have the making for a perfect walk in the park on a summer day. The kids can burn off some energy, dad can prove his kite flying savvy and then the whole family can enjoy a simple picnic lunch.
Beating the Heat
Finally, finding fun ways to beat the heat is fun summertime challenge. This might include taking in a double feature to take advantage of the movie theater's air conditioning or riding around with the car's top down.
Everyone has their own fun summertime traditions. Keep the old ones, and make some new ones, such as Sunday Brunch, so that your summer days will be as memorable as possible.