The Groom's Checklist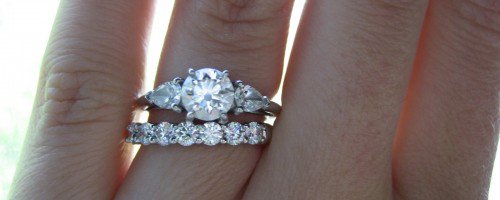 September 25, 2012
Traditionally, weddings are a woman's affair.  Yes, the groom does have to show up on the appointed day at the appointed time (or face the wrath of his soon-to-be wife) but that's really about it – unless you count the months and months of listening to his fiancée plan.  
But there are a few important things that every well-prepared groom must take into account so that he doesn't hold up the proceedings on that special day or make the ceremony and reception anything less than spectacular.  
So, here's a groom's checklist to help all those husbands-to-be avoid spending their wedding night in the doghouse. 
Three Months Out (No, It's Not too Early)
Get fitted for the tux.  This process is relatively simple and hassle-free but too many grooms wait too long to do this and end up rushing at the last minute to get their wedding day outfit lined up.  The key here is that whether you're renting your tux or having one tailored, it takes time.  Allow plenty of it so that the garment will be ready on the day-of and to take into account any last-minute alterations that you might need.
Ask your best man.  If you haven't done this already, shame on you.  As a guy, it's easy just to assume that your best bud will stand up with you.  However, that's not always the case.  Some men choose not to for one reason or another (they don't like crowds, they want to avoid family conflict, or – heaven forbid – they don't like the bride).  And when picking your best man, you don't have to be traditional.  If one of your friends doesn't want to do it, how about a member of your fiancées family or perhaps – with your wife's permission – another woman (a sister, cousin, or childhood friend).
Scope out a ring.  If you've already got the ring, you're off the hook.  If you haven't, now is the time to get it done.  It's more about knowing your wife's finger-size though.  If she genuinely wants to be surprised you'll have to do a lot of asking (or listen very carefully to her hints).  If not, bring her in on the search – there's no better way to make sure you get it right.
One Month Out (Almost There)
Check on your tux.  Make sure it's here (or will be), that it fits, and that it looks like the picture in the catalog or the model that was on display.  There's only a little time to make sure everything is the right shade of red or that your cuffs aren't halfway up your leg – so don't procrastinate.
Buy your best man a keepsake.  The best man gift is traditionally something that has meaning between friends.  An engraved flask might seem like a good idea at first but I'm sure there are plenty more personal options out there.
Make sure your wife is okay with the guest list.  No matter how clichéd it is, your future wife might not get along with some of her soon-to-be in-laws.  Finalizing the guest list is a good way to avoid wedding day hysterics.  Of course your immediate family should be there but your beer-swilling, loud-mouth cousin who wears the greasy ball cap everywhere might not have to be at the ceremony (sneak him into the reception after the champagne's been popped).
 Check back soon for your checklist at One Week out and The Day Of!