Celebrate Thanksgiving Without the Hassle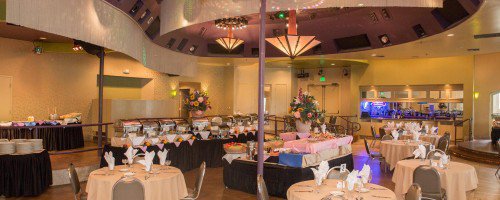 April 1, 2013
The First Thanksgiving has become something of a myth – images of Pilgrims in black hats and buckled shoes dance in our heads as we imagine them dining on massive wild turkeys and breaking bread with Native Americans in feathered headdresses and buckskin.  That image is about as far from the truth as you can get but everyone agrees The First Thanksgiving was a feast held in November to celebrate a bountiful harvest and to give thanks for being around for one more year.
Much has changed since 1621.  The holiday has been officially recognized by the government and we no longer have to hunt and harvest.  Thanksgiving has become more than just a day to give thanks for a winter's worth of food.  Thanksgiving has become a time to reflect on the good things in life, a time to remember what makes us happy, to gather with friends and family, and to share our lives over a good meal. 
 
But unfortunately it has also become a time of stress, overwork, and a hundred mini-crises.  Who is doing all the cooking?  Did you forget to pick up the dressing?  Is the turkey thawed out yet?  Can you pull Dad away from the football game long enough to eat at the dinner table?
Thankfully, you can restore some semblance of peace to your holiday with Almansor Court's Thanksgiving Buffet.  This annual event takes all the stress out of sitting down to a wonderful holiday meal – and there's plenty of room at the table for all your friends and family.  
Almansor Court is the premiere banquet facility in Alhambra and is famous for their spectacular Sunday Brunches – so just imagine what they can do when they pull out all the stops for the biggest food holiday of the year!
Featuring traditional favorites such as turkey and dressing, the buffet has something to please everyone.  If you're adventurous and are looking to tempt your taste buds with something a little more exciting, this year Almonsor court is serving crab, shrimp, prime rib, salmon, carne asada, salads, pasta, and much much more.  Make your way around the various carving stations and pile your plate high.  Then go and sit with your loved ones and eat until your heart's content.  Joke, laugh, remember – but you can forget about doing the dishes.  Everything from the preparation through cooking and clean-up is taken care of for you.  So keep those card tables tucked away and forget about breaking out that roasting pan.
Thanksgiving dinner will be served this year on Thursday November 22th from 10AM – 5PM.
Reservations are highly recommended as space is limited and demand is high.  Call 626-570-4600 to save your spot for this one-of-a-kind Thanksgiving buffet.