Cash Bar Versus Open Bar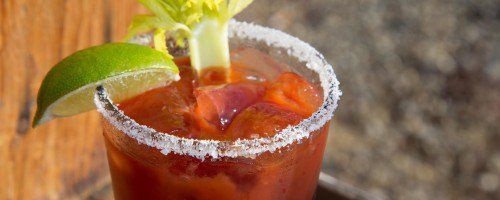 September 25, 2012
One of the biggest expenses you should expect to incur when planning your wedding, corporate event, or other gathering is the price of the cocktails.  If you choose to serve adult beverages at a hosting facilitysuch as Almansor Court, there are many things to consider.
Generally, these types of facilities do not allow outside alcoholic beverages (or if they do, they charge a "corkage" fee per bottle).  Instead, you are given the options of either having a cash bar or an open bar(also called a hosted bar), either of which lend an heir of elegance and refinement to your event.
There are several differences between the two including you're obligations, the cost, and the presentation to your guests.  Over the next couple of months we'll examine both a little more closely.
Cash Bar:
A cash bar at a wedding reception or corporate event functions as would a regular bar or tavern in your local area.  The bar is set up on site and staffed by employees of the facility.  Your guests must pay for each drink themselves.
 
You may be able to request certain beverages be made available above and beyond what the standard "bar" offers – such as a preferred type of whiskey, vodka, or champagne.  However, you should definitely inquire about this far in advance of your event.
There are several advantages of opting for a cash bar, most notably the price.  Because you are not paying for the alcoholic beverages yourself, you can save a tremendous amount of money.
  
Keep in mind that you must often pay a bar set-up fee (Almansor Court charges $95 per event – which is fairly standard across the industry).  This fee includes the extra labor involved in setting up and stocking the bar before your event.  You may also have to pay an additional fee for the staff tending the bar as well, though this is generally worked into your contract as an itemized expense and won't appear as an after-the-fact charge.
The biggest disadvantage of having a cash bar is the presentation to your guests.  Guests, especially at weddings, may tend to expect an open bar.  Historically, wedding receptions have featured an open bar or hosted bar giving guests the illusion that the beverages are "free" or "complimentary."  
But cash bars (or some hybrid between a cash bar and a full open bar) are gaining popularity with modern wedding receptions.  In fact, many banquet facilities have begun offering limited alcoholic beverages (such as a glass of wine or cocktail with the meal and a champagne toast) within their standard wedding reception packages.
For non-wedding events such as corporate retreats and networking events cash bars have always been – and continue to be – acceptable.
Next month we'll delve into what is an Open Bar or Hosted Bar.  Check back soon!.